Your inventory is probably among the more complex UI elements you will be interacting with a lot. All the items you're carrying are displayed on a list when you open the inventory. You can right-click on them to open a context menu with options appropriate for the item. Double-clicking on an item in your inventory is a shortcut for looking at it, whereas double-clicking on an item on the floor will attempt to pick it up. You can also right-click items on the floor for more actions, primarily looking at them.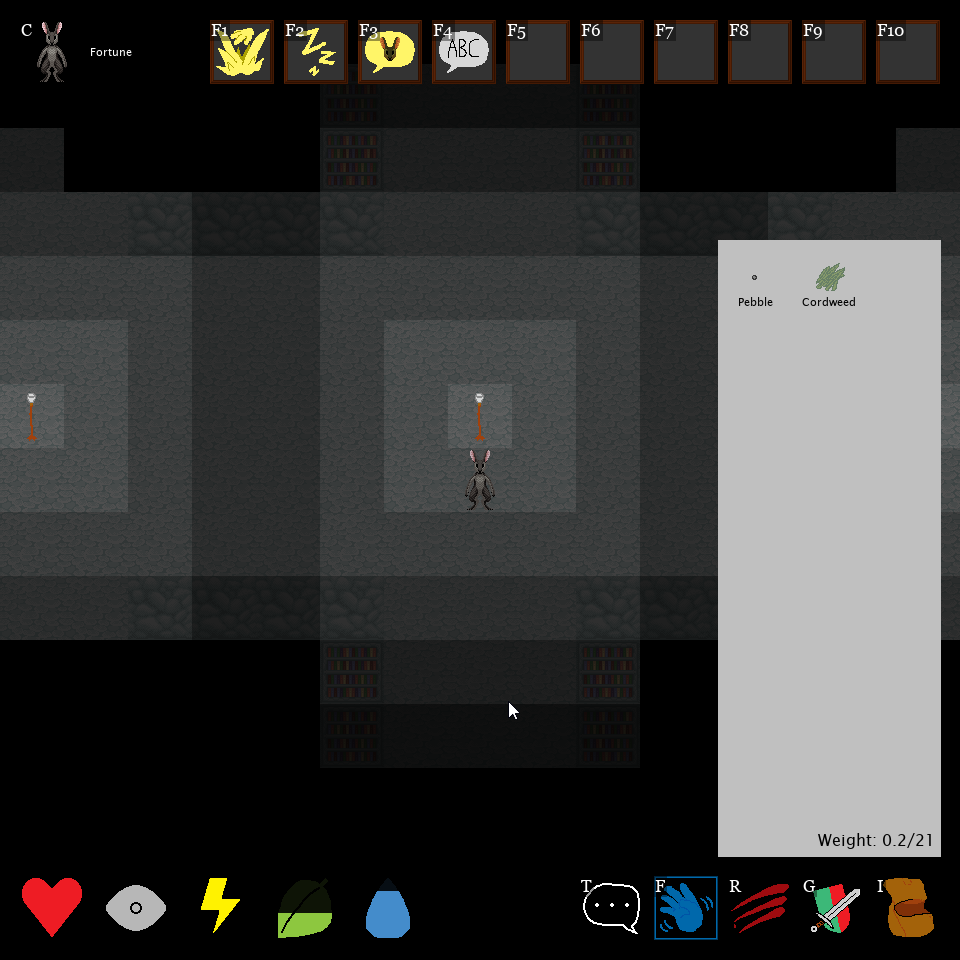 The Hold action will transfer the item to your hand in the Gear menu. This is useful for quickly equipping weapons, or carrying around objects you want other people to be able to see. Dropping an item will place it on the floor underneath you, as will clicking on it and dragging it out of the inventory menu, unless you drag it on top of a container like a countertop. Then you will be able to place the item on or in the container, perfect for shop displays and the like. If you have a stack of items, clicking "drop amount" will open a menu allowing you to choose how many items you want to drop, defaulting to all of them.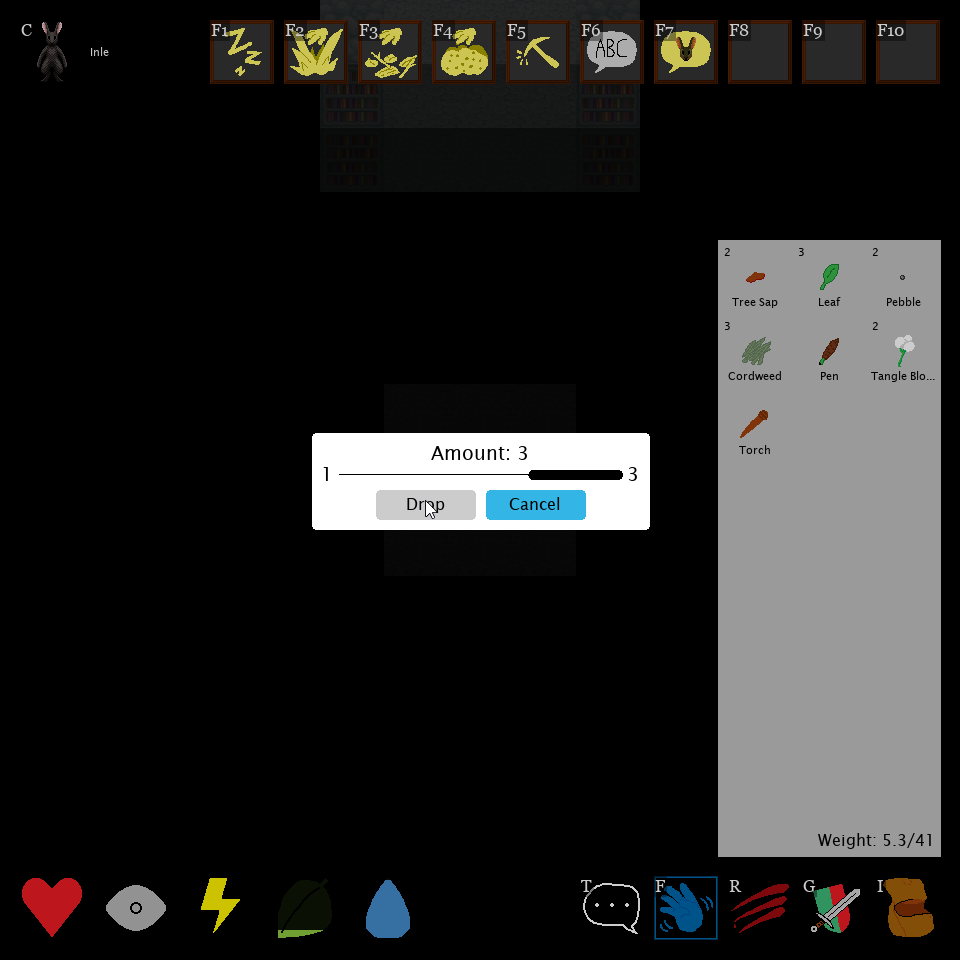 Scrapping items works similarly to dropping them, but the item is deleted forever, rather than being placed on the floor. Finally, looking at an item or character will bring up a popup showing you their description, including important details like durability for equipment and relevant stats for skillbooks. You can also double-click on items you see while looking at a character to look at those items on their person. And if you double-click on yourself, you can set your own description! Please note that Game Maker Studio does not provide word processing UI tools, so basic editing functionality like moving the typing cursor around a paragraph is unavailable at this time.
Pressing G will open up the gear menu, where you can equip items. In order to use weapons, you have to hold them, though which hand you hold them in isn't important. The same goes for wearing armor, and taking advantage of packs that will improve your carrying capacity. To equip something, you can either use the context menu in the inventory, or simply drag it back and forth between the two menus. Note that things you are holding and wearing do not count towards your carrying capacity.